Presentation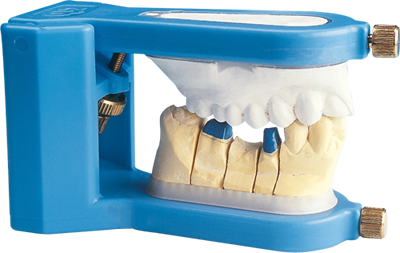 THE "CUP" ARTICULATOR, of innovative design with its system of grooved cups without pins, remains today the articulator for Quick Step Technic impression the more specific, the more functional, and the most economical in the market.
Conceived in an auto-lubricating acetal material, the CUP articulator is light, ergonomic, very resistant and easy of maintenance.
The positioning of Plaster Cast is accurate and quick; lateral movements are possible.
Thanks to the cups Bases, the interchangeability of models between two Articulators is possible.
The articulateur CUP is useful with pins by crystal Cup Base C-CUP or without pins by the grooved Cup Base R-CUP , Die-lock System with Easy and precise die repositioning.
The articulator CUP perfectly meets the requirements of the dental technicians.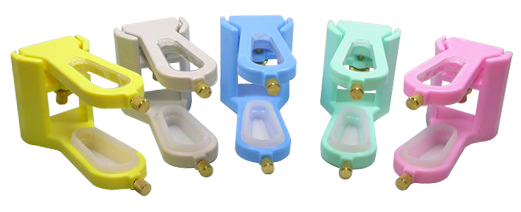 Manufacturer reference: (packaging 1 piece) :
Yellow :

ACUP J

Grey :

ACUP G

Blue :

ACUP B

Green :

ACUP V

Pink :

ACUP R