Presentation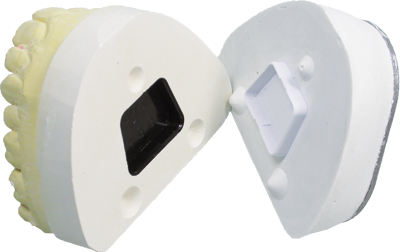 MODEL-LOCK is a Split Mounting system which allows the re-positioning of models on any type of articulator. Usable for the preparation of all models, fixed or removable denture prosthesis.
Efficient and soft quick connection with anti-rotation plots. Clips single use :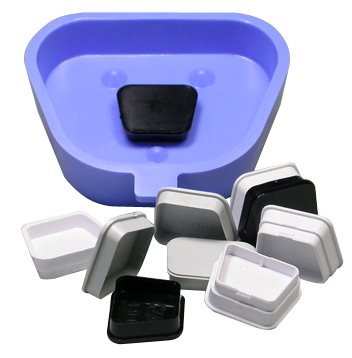 FORMER MODEL BASES
The implementation remains simple and quick thanks to the flexible and resistant bases in elastomer.
Available former model bases in 3 different sizes. The depth, 16.5 mm of the base corresponds to the height of a pin.